The rear seat shield installs quickly to protect your seats from pets or heavy/sharp objects from damage.
Features include:
Waterproof liner
Non slip rubber backing
Quick installation
Cordura material protection  
Total coverage of the back seat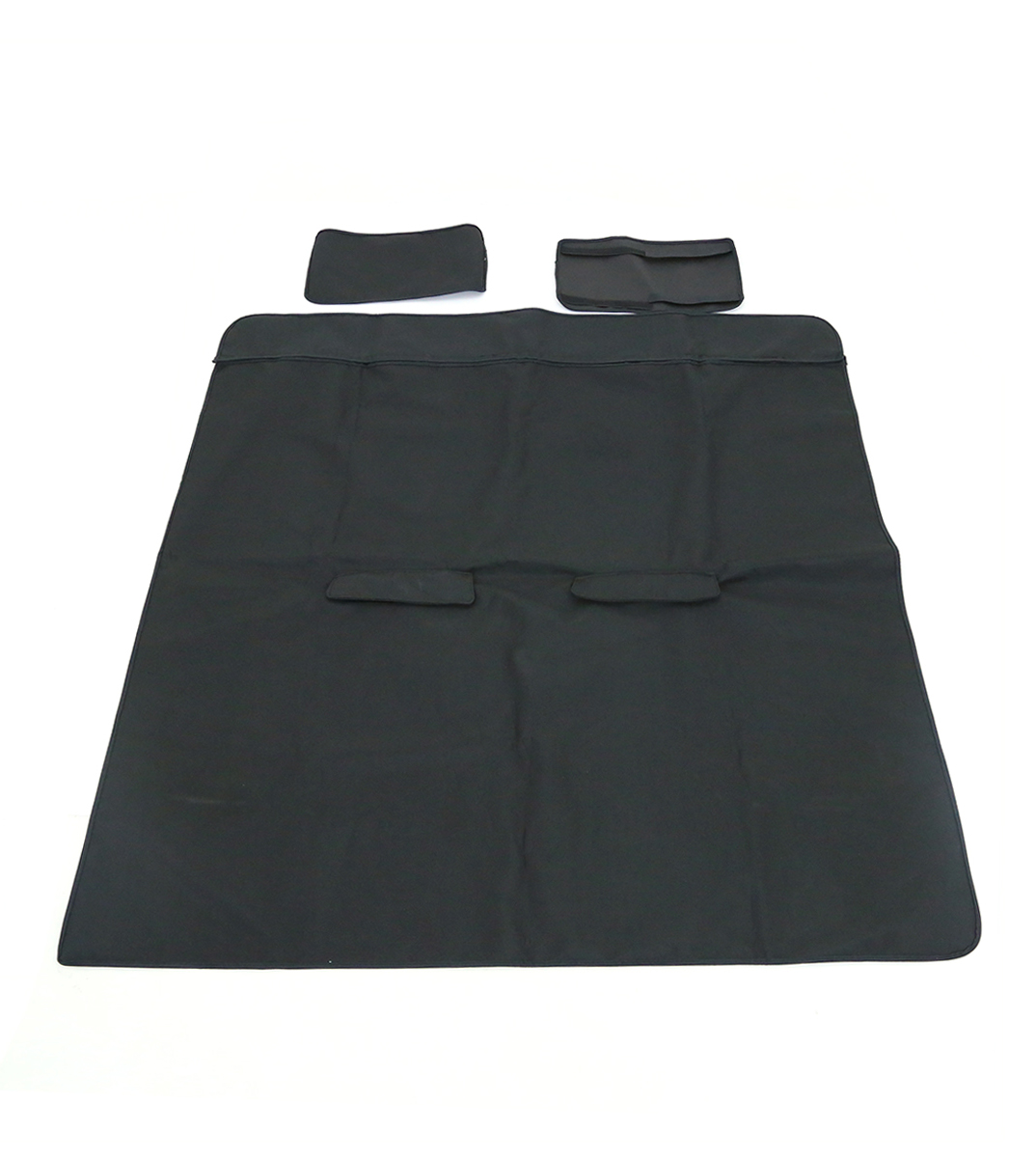 To install the rear seat shield lift the rear headrest.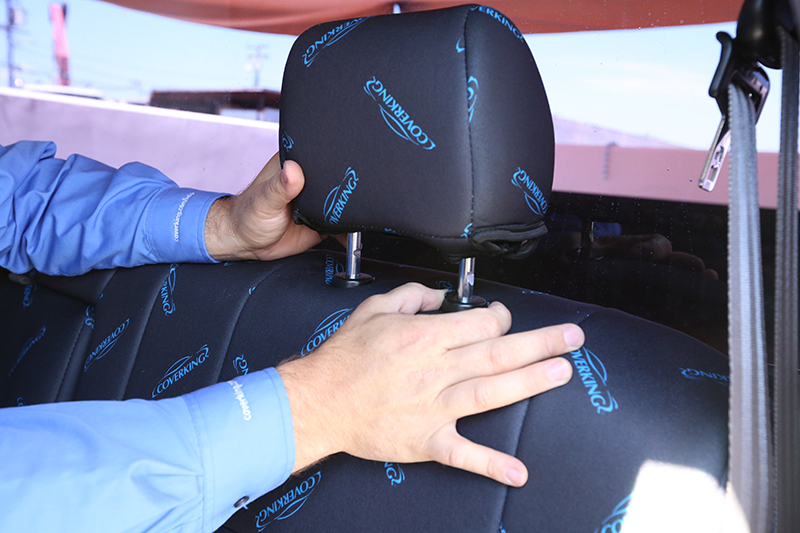 Wrap the Velcro around the headrest post.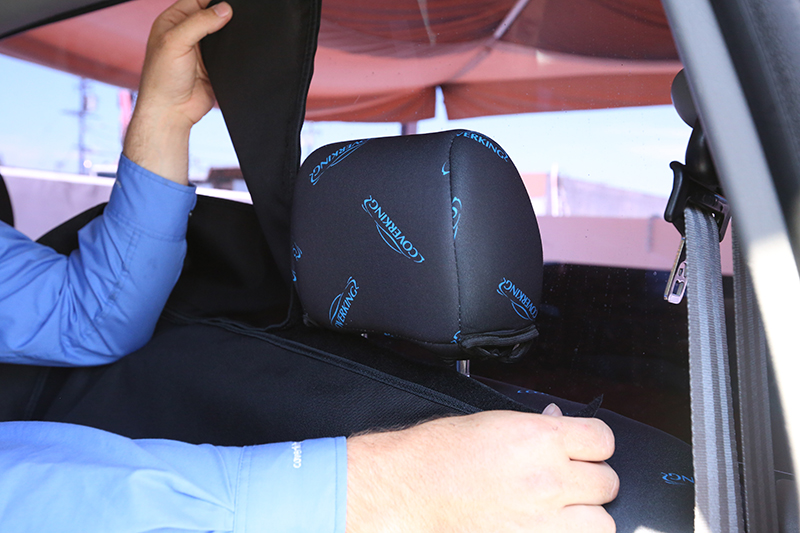 Closer the Velcro around the headrest post.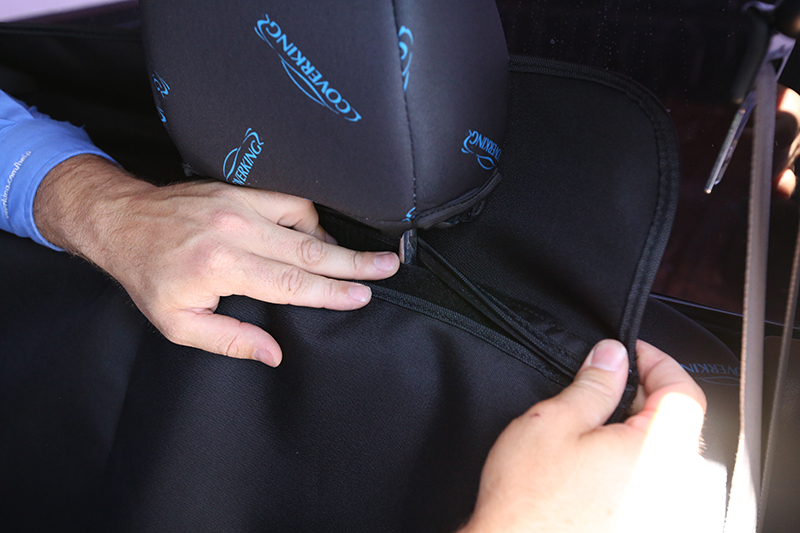 Repeat the process for the opposite side.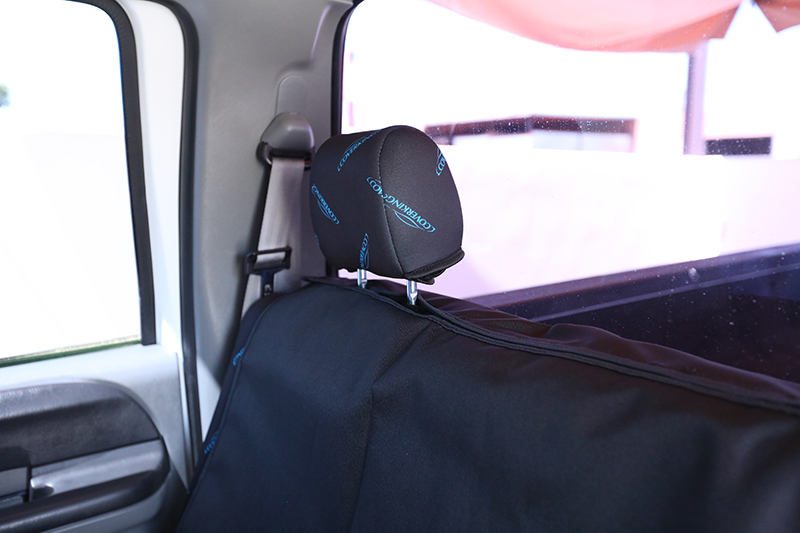 If necessary open the flap to gain access to the seat belt buckles.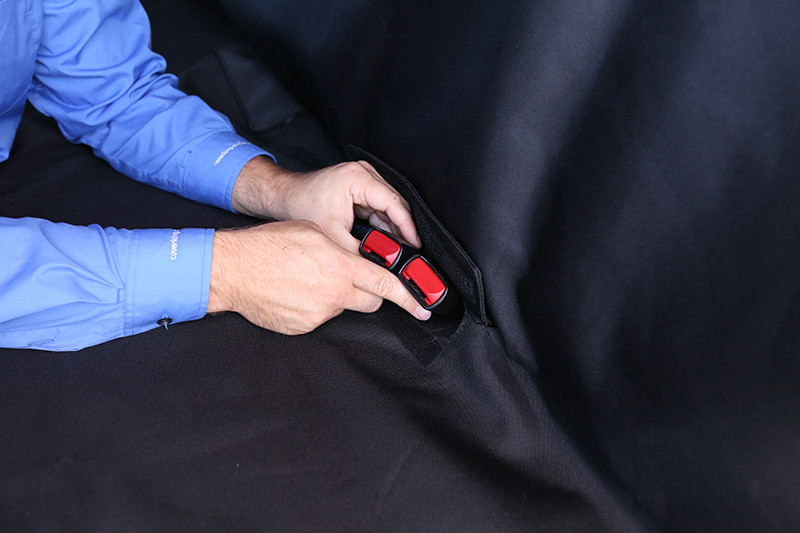 Attach the Velcro straps around the base of the headrest. 
Tighten the upper and lower straps in place.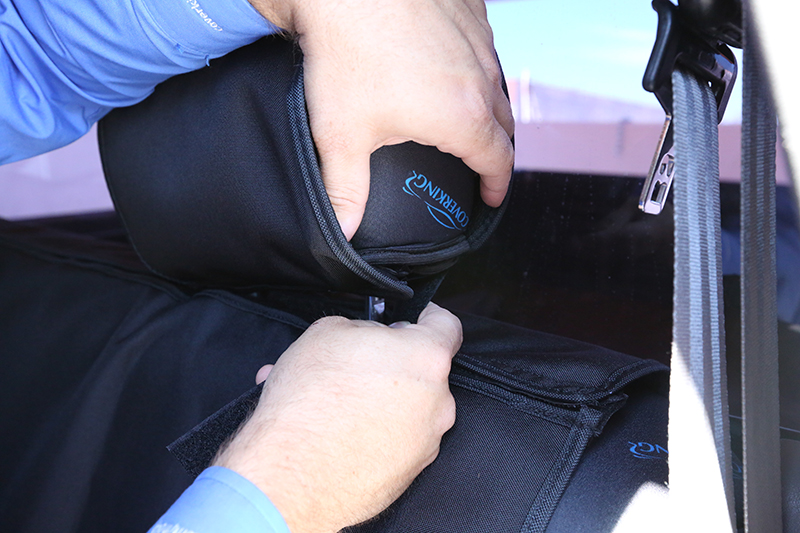 Your install is not complete!