Coverking offers a Lock and cable kit for new Coverking cover, this kit is designed to help protect your investment from theft not to create a tight fit underneath of the vehicle.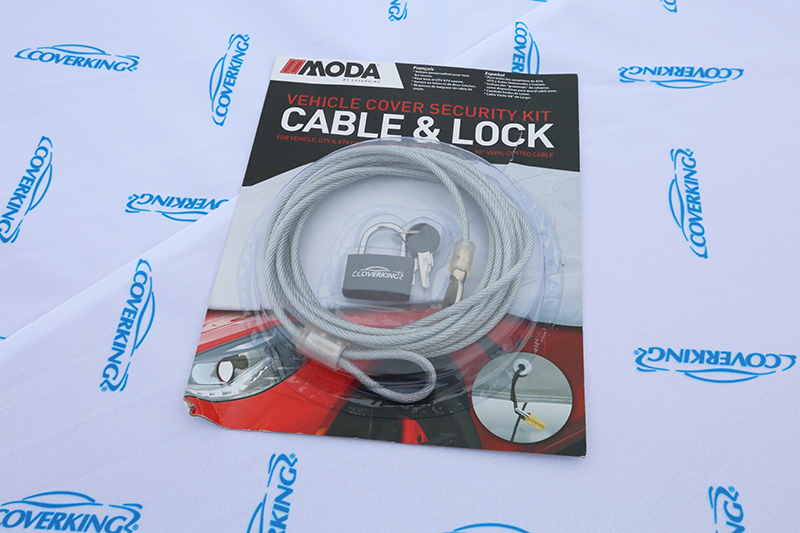 1. Start by sliding the closed end through one side of the Coverking cover.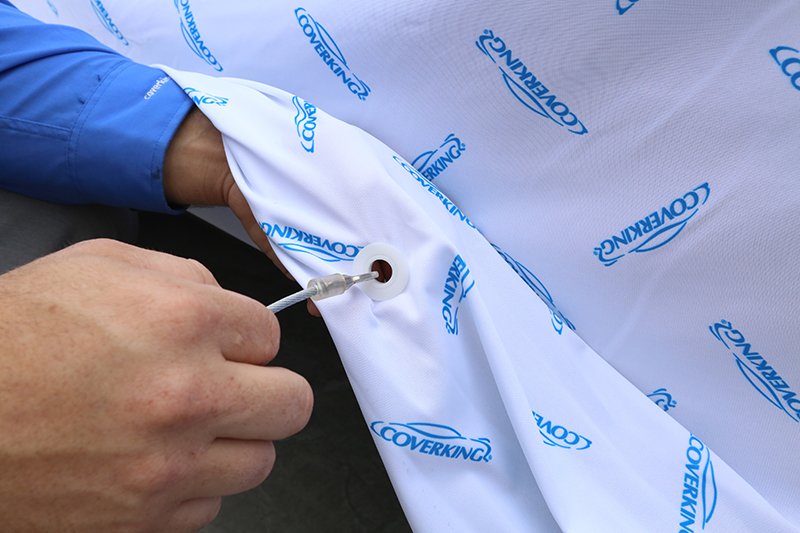 2. Fish the cable underneath of the vehicle and out of the opposing side grommet.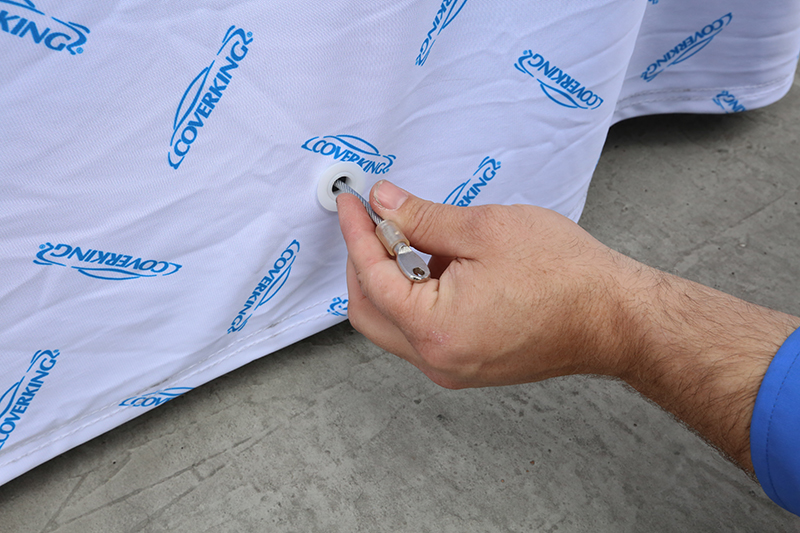 3. Loop the cable around you Coverking cover and through the looped end of the cable.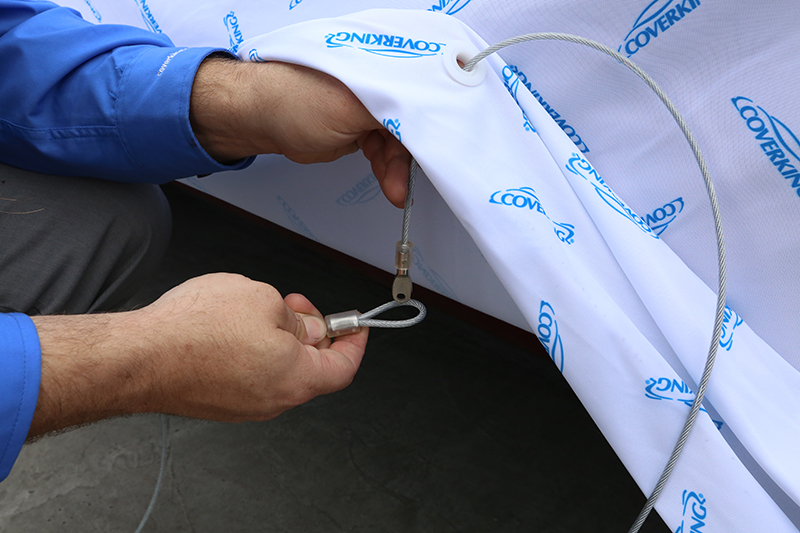 4. Place the lock around the cable and into the closed end of the cable.