If the male end of the strap has come undone simply follow these steps:
1. Untwist the strap and hold the strap with the overlap stitch side up.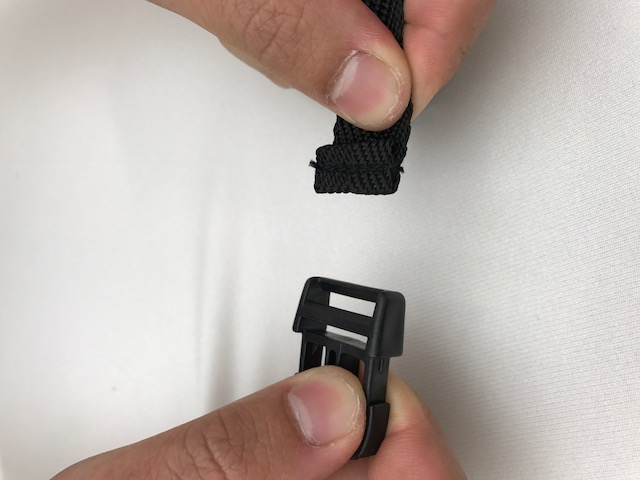 2. Pass the strap through the gap closest to the buckle.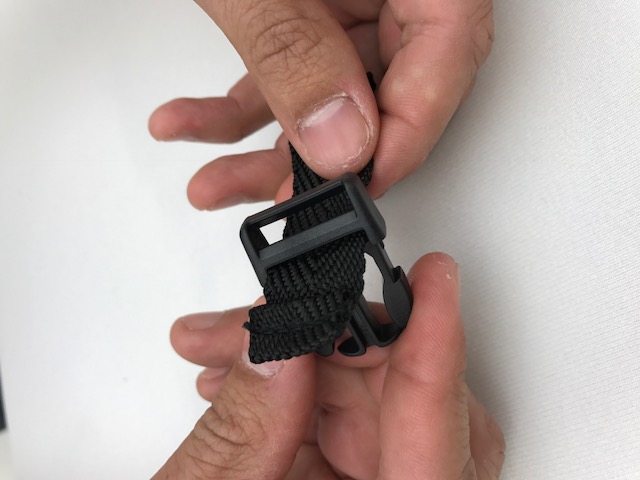 3. Loop the strap around and through the remaining gap.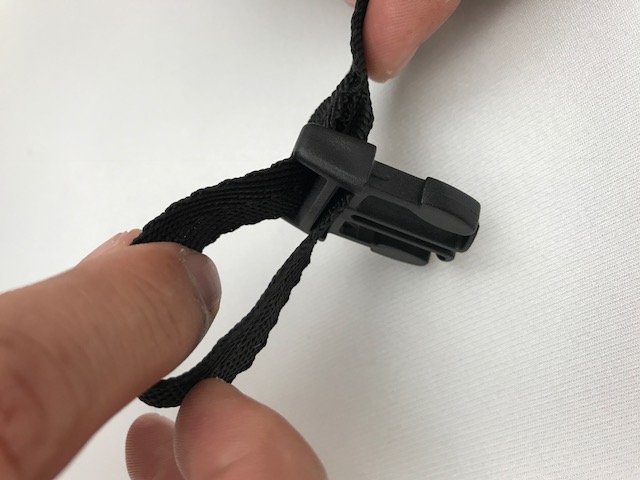 4. Pull the strap tight, the buckle is now ready to be reinstalled.